The CDC and most other health organizations advise that reusable masks should be washed after each use. Here's how to wash your Benni for the best results.
Before You Wash
Because the Benni is made with high-performance fabric, we recommend that you wash the mask by hand and air-dry. It shouldn't take much longer than it takes to wash your hands.
Use warm or hot water and hand soap, preferably antibacterial, to thoroughly clean your mask.
Steps
Apply a small amount of soap and gently scrub the Benni with your fingertips while running hot water over the mask.
Wash all parts of the mask: inside, outside, and the Airloops. This both removes dirt and microbes on the outside of the mask, and reduces the sweat and odor that can build up within the mask.
Lastly, rinse your Benni until no soap bubbles or residue is left.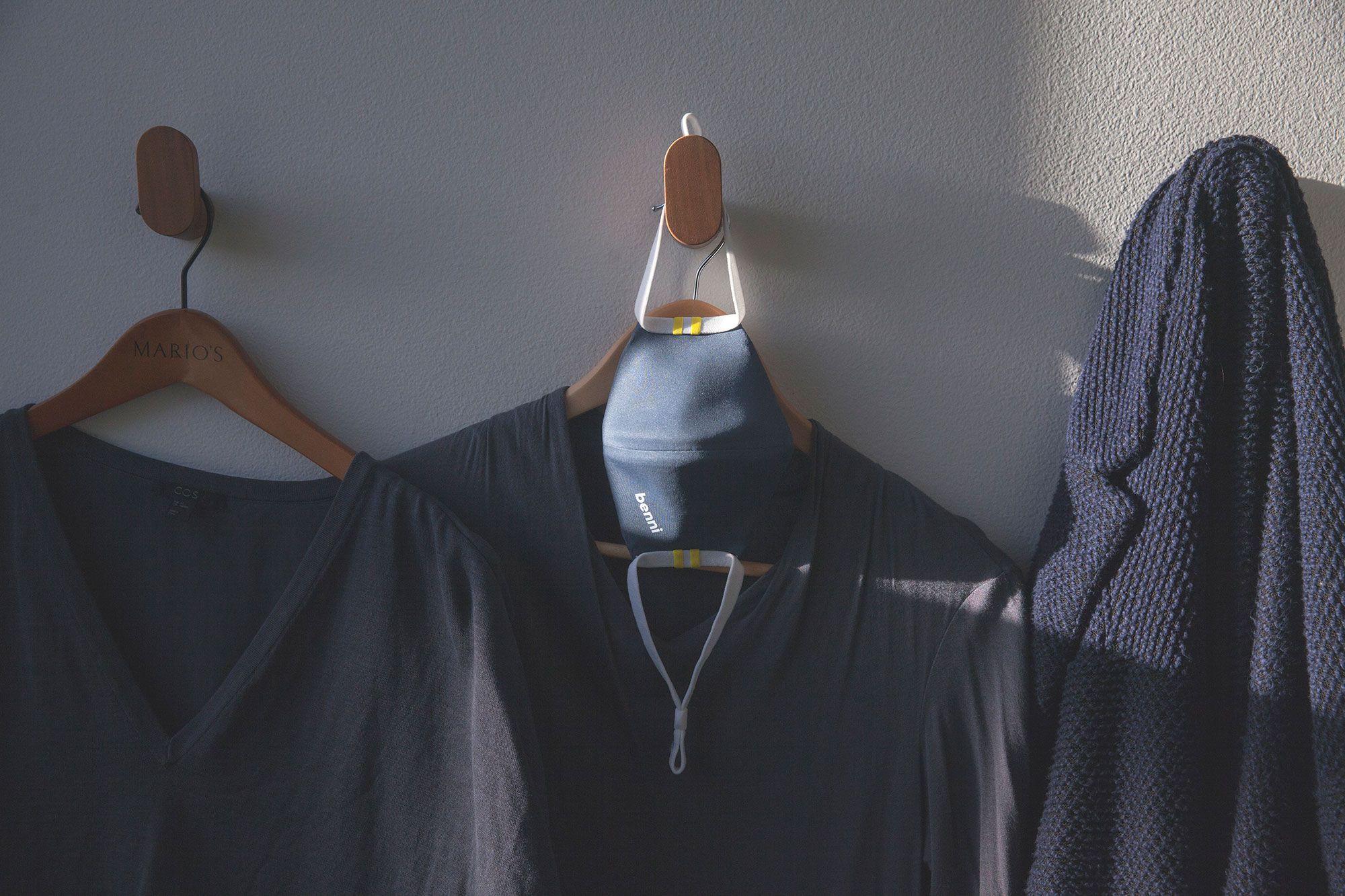 Drying
We recommend hanging your Benni on a hook by one earloop, so that the inside and outside of the mask are aired out. A warm and dry environment will speed the process. Because drying your mask can take some time, we suggest washing your mask at the end of your day so that it can dry overnight and be ready for you the next morning.
How Many Times Can I Wash My Mask?
Our "fifty washes" suggestion is based on the nanofibers that help make the Benni uniquely effective when compared to other reusable cloth masks. At around fifty washes, nanofibers start to break down, but some will remain effective well after fifty wears, depending on factors like your use frequency and environment. Once these nanofibers wear out, your Benni is still a high-performing and effective cloth mask.
We hope this has been helpful in making your mask as comfortable as can be! Check out the other FAQs here.