Seeing Everest Base Camp in person is a once-in-a-lifetime experience, but the entire trek is truly a wild adventure that is packed with brand new experiences, unique to the area. Along the 15-day trek to Everest, I snacked on cookies with school children, saw picturesque landscapes everywhere I looked and met a hypnotist who cured my migraine–but the most intriguing experience I had was visiting the highest Irish pub in the world in Namche Bazaar.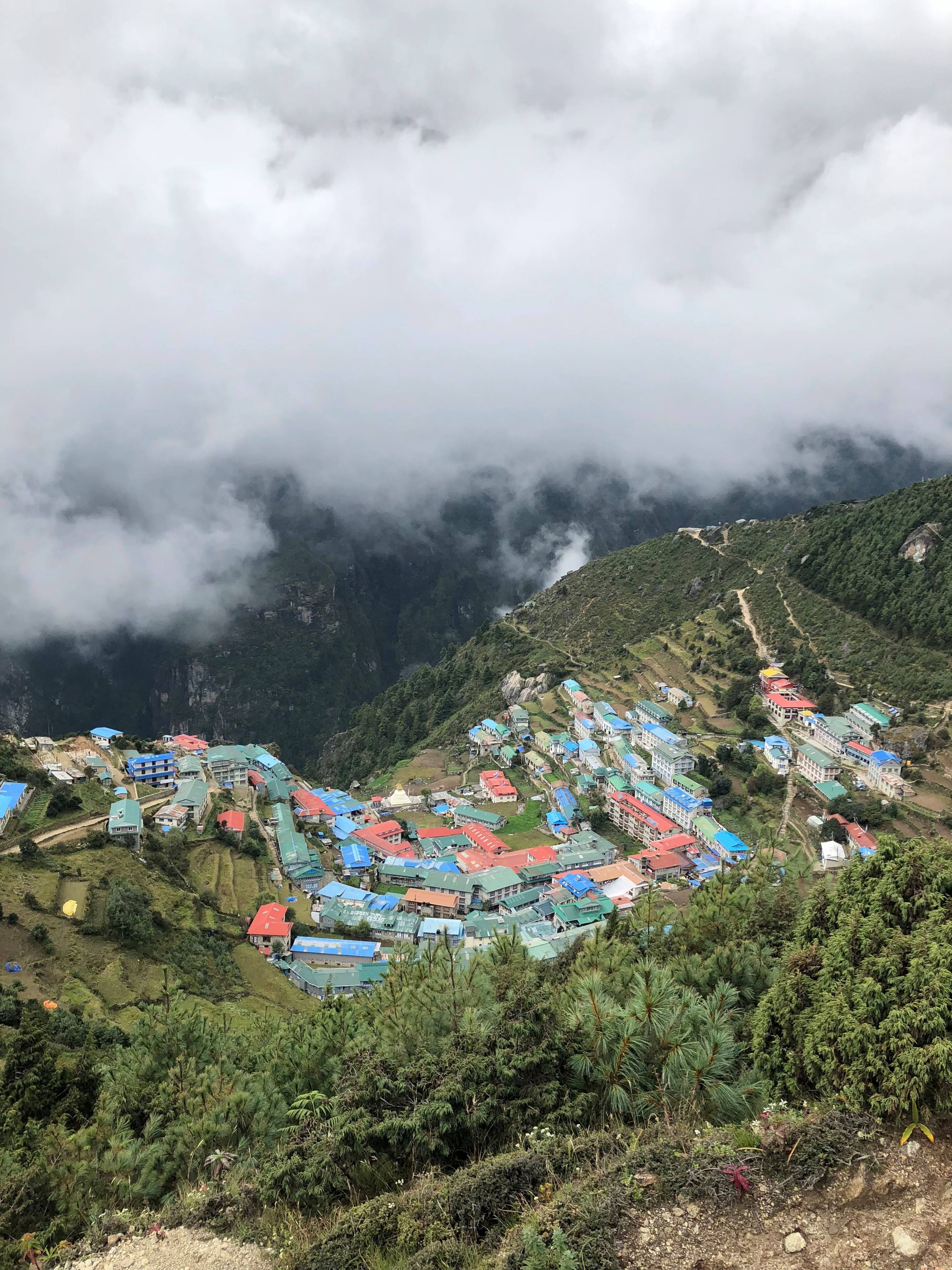 At 3,440 meters (11,286 feet), Namche Bazaar is the last large town along the Everest Base Camp route. The town seems to be precariously perched on a funnel-shaped slope that runs up a steep mountain to the north and the south, over a large cliff. When viewed from above can look like one wrong move might take the whole town over the edge. Here you'll find everything you could need gear-wise, locally run souvenir shops, bank machines, cafes,  bars, and plenty of teahouses to sleep in.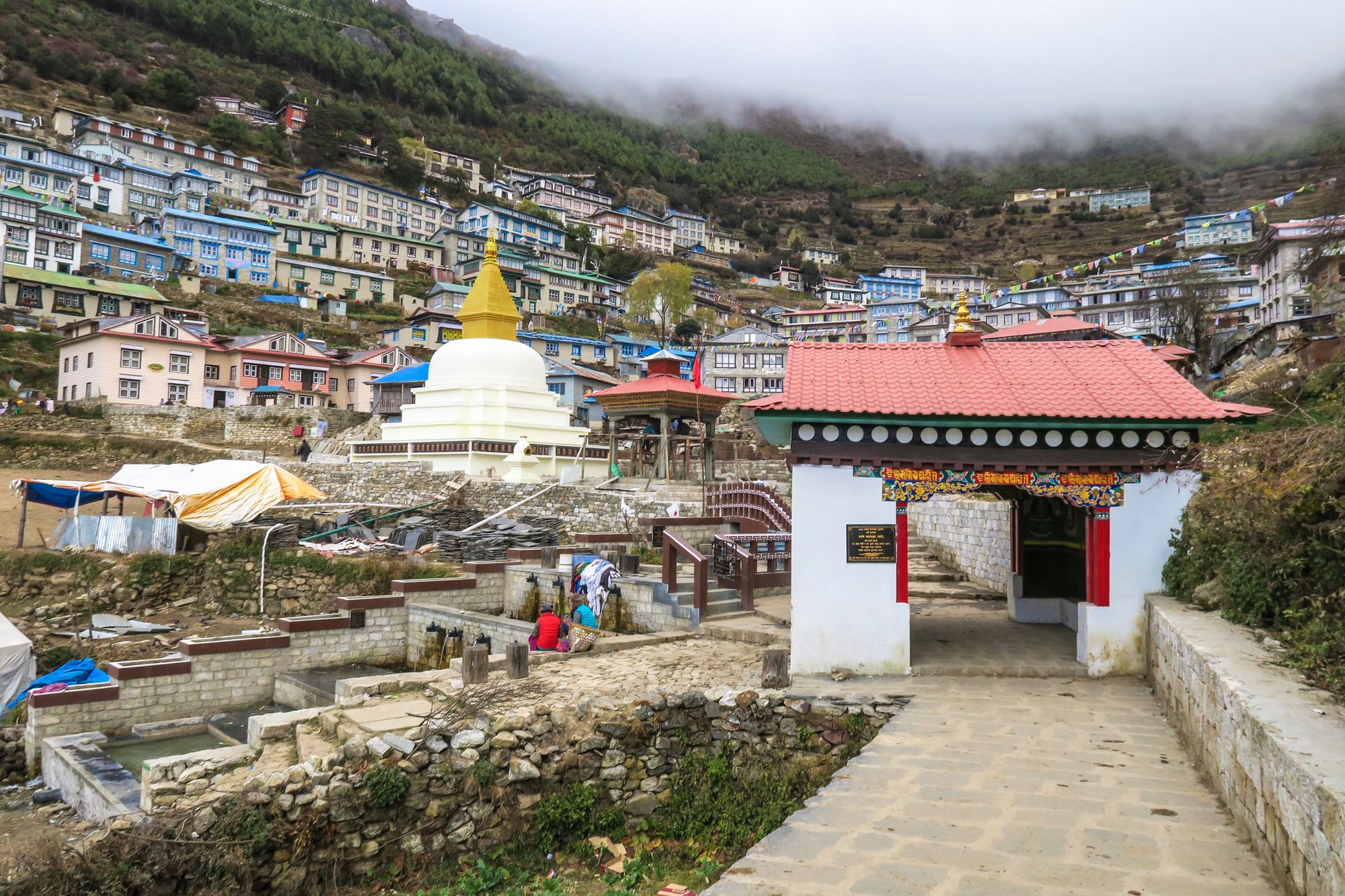 The last thing you would expect to see is a fully stocked Irish pub, considering that everything sold along the trekking route is hauled up by yaks, and porters,  or is flown in by helicopter. The elevation of this pub makes it the highest Irish Pub in the world, surpassing the previous record-holder by 40 meters, Paddy's Irish pub in Cusco, Peru.
This Irish Pub is owned by a Namche Bazaar local, Dawa Sherpa, who grew up in Namche Bazaar and studied business in Kathmandu before returning to his hometown to open the Irish Pub. The manager Krishna Shahi takes care of and maintains the local attraction, and plays a mean game of pool. He has had years of practice from beating trekkers from all over the world and he had my group and guide beat in 10 minutes flat, so don't bet on his opponents!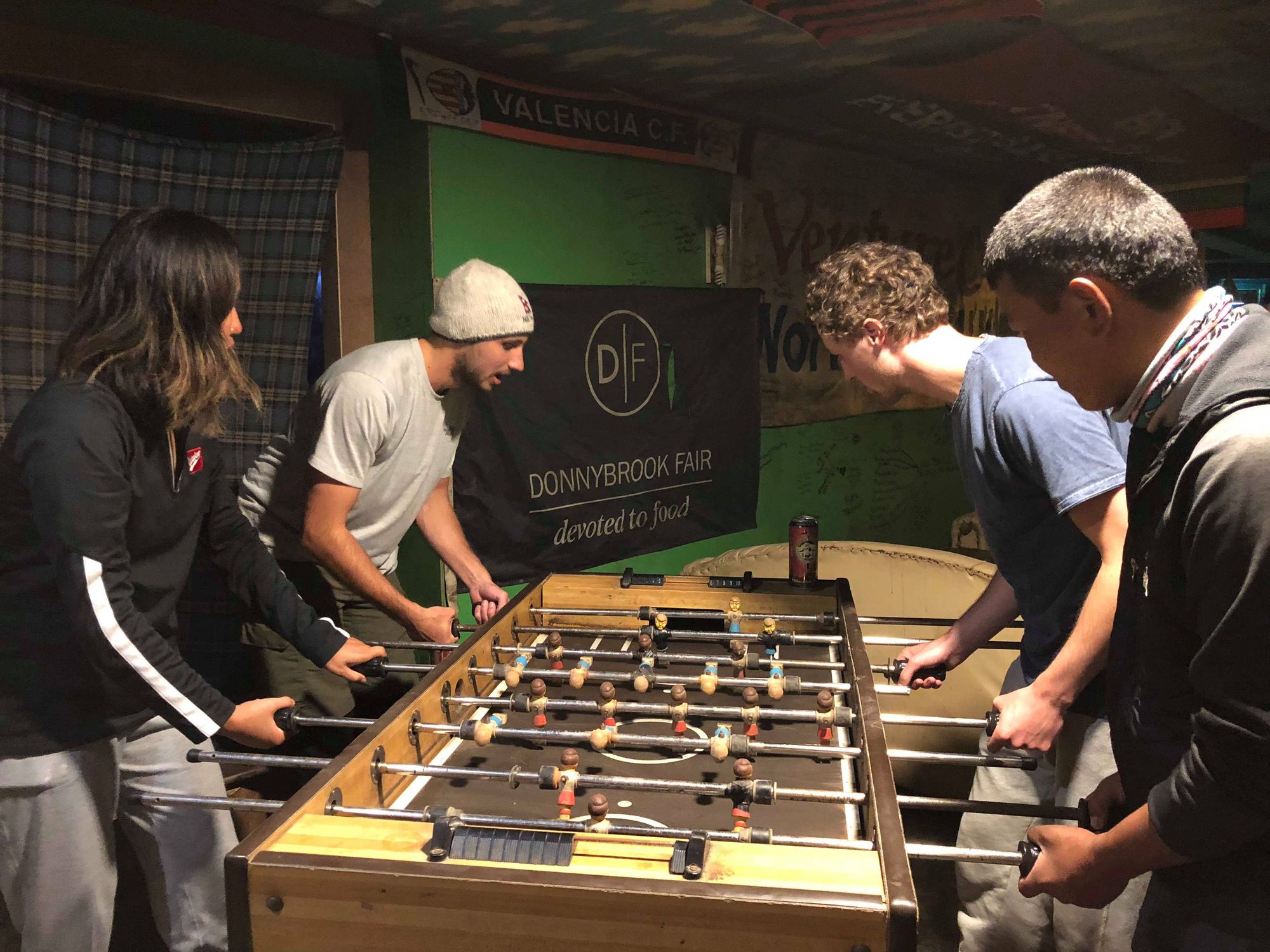 The low ceilings and fireplace make it a cozy and friendly atmosphere. They are more than prepared to host people from all over the world, from the international sporting events on their tv to the many games and common spaces for people to mingle. Believe it or not, the bar's prized possession, a classic Indian pool table, was hauled up the mountain by human hands making it all the more treasured and an honor to play on (even if it is warped near the corner pocket).
The bar is fully stocked with all the classics, like Guinness, Murphy's, Bailey's, Jameson, and many other Irish and Scottish whiskeys. Most trekkers opt to try the local Nepali beverages they have in-house like Tongba, a millet-based beer-like drink, Chyang, a beer made of barley, millet, and rice that is similar to Sake, and Raksi, strong clear alcohol similar to Vodka or Gin.
The strongest of the three, Raksi, is definitely a must-try if you are brave enough. The Sherpas like to say it's a "local wine", but it is far from it! I shared a small teacup with my guide and ended up going to bed early that night. One glass will be all you need and remember: one drink at altitude is worth two on the ground. Although it's not advisable to drink on the way up, it's a tradition for everyone to stop in and celebrate and have a drink on the way back down.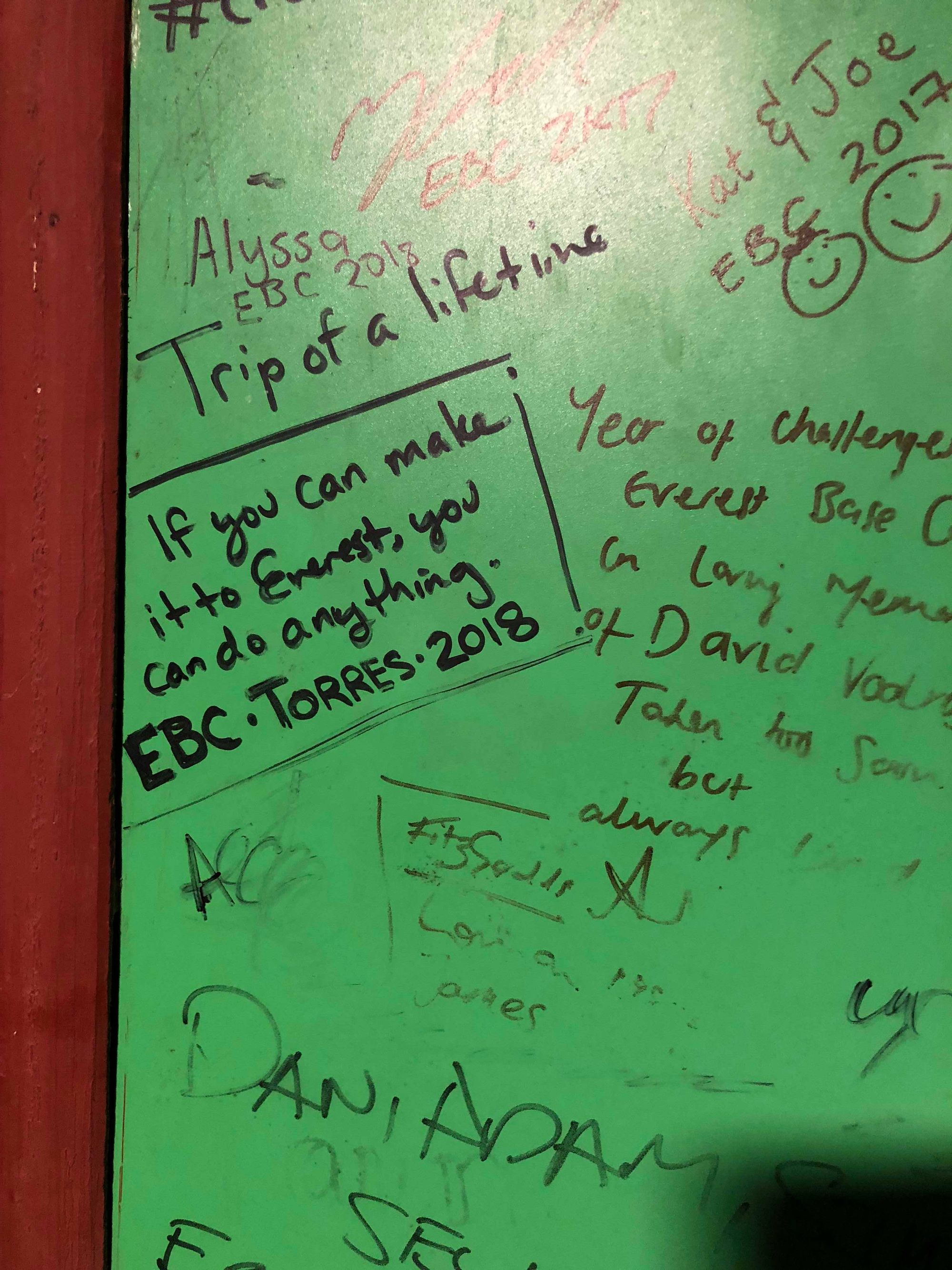 As the sign that hangs outside the door of the bar proclaims: There are no strangers here, only friends who haven't met. You are sure to have a one-of-a-kind visit to this pub as I have, meeting locals, guides, and fellow trekkers to swap stories in a comforting and friendly setting. Whether you dare to beat Krishna Shahi at a game of pool, watch a European football match, or just try what Guinness tastes like when it's poured at this altitude, you will be in for a treat. The best thing about visiting this bar is that no two experiences are the same, and although the people come and go, the Irish Pub is constant.